Key Features

Targets fine lines and wrinkles.
Fights dull skin whilst enhancing radiance.
Protects against signs of aging.
Repairs a damaged moisture barrier.
Clean, Vegan & Organic
_________________________
"A TRULY TRANSFORMATIONAL SKINCARE PRODUCT. WE'RE OBSESSED." - HUDA BEAUTY
"I CAN'T LIVE WITHOUT THIS" - JENNA ELFMAN
BEST FACIAL OIL FOR ACNE PRONE SKIN: NEW BEAUTY AWARD WINNER 2022
BEST FACIAL OIL: BEAUTY SHORTLIST AWARD WINNER 2020
_________________________
What It Is 
Our carefully selected Vegan and Organic ingredients include a concentrated blend of 15 of nature's most Phyto-Potent botanical oils delivered to your skin. Our ingredients are rich in Antioxidants, Vitamins A, C and E, as well as Omega 3, 6 and 9 Essential Fatty Acids, that are renowned for providing a balanced, healthy, youthful glow.
Formulated to soften, moisturize and restore, our highest quality botanicals make this face oil perfect for all skin types including sensitive, combination, acne-prone, mature, and dehydrated skin. Its restorative properties are designed to reduce skin inflammation and fight free radicals that cause collagen damage. The Bedouin Elixir Facial Oil is also beautifully balancing and fights sebum build up, making it work wonders for those with acne-prone skin.
How to Use
Warm 1-3 drops of The Bedouin Elixir Facial Oil into your hands and lightly press into clean skin, or after applying serums. Massage in an upwards motion for extra daily circulation. For best results use morning and night. 
Ingredients
Camellia Oil*, Apricot Kernel Oil*, Grape Seed Oil*, Jojoba Oil*, Avocado Oil*, Argan Oil*, Prickly Pear Seed Oil*, Hemp Seed Oil*, Neem Oil *, Blue Tansy Essential Oil*, Sea Buckthorn Fruit Oil*, Lavender Essential Oil**, Rose Essential Oil**, Neroli Essential Oil**, Jasmine Essential Oil**, Ylang Ylang Essential Oil*

* Organic, ** Non-GMO.
Our Award Winning formula is made with beautifully clean, organic, vegan and cruelty free ingredients.
Our Bedouin Elixir Facial Oil is hand-blended in small batches with carefully sourced natural and organic ingredients that can vary slightly in color depending on their harvest seasons. Due to the nature of this process, you might see slight color variations from batch to batch however, you can expect the same results. 
Customer Reviews
11/14/2023
Kristen S.

United States
A Skincare Must!
I love this serum! So hydrating and not "oily" at all. The only think that makes my skin feel hydrated during the windy and dry fall/winter season.
11/04/2023
Calida R.

United States
My daily requirment
I LOVE Omayma facial oil. I use it every day and highly recommend to others. Calida
09/19/2023
Sara F.

United States
Looooooooove love love this product.
I love this product- the smell is lovely and it's so light and refreshing on my skin. I've been using it in the morning after my shower and before bed after washing my face.
08/28/2023
Jennifer C.

United States
I love Omayma. It is #1 part of my skin routine.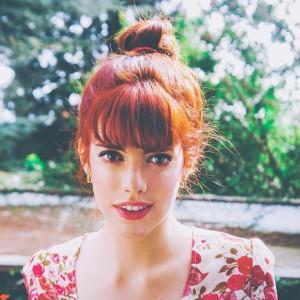 JW
05/08/2023
Jessie W.
GREATEST OIL IN THE WORLD
This is the single greatest face oil that has ever been made and I refuse to use any other for the rest of my life!!! Seriously it actually does all the things that you hope for whenever you buy any item of skincare. It's given me the glowing, radiant, healthy feeling skin I dreamed of. Also, to paint the whole picture, I have extremely sensitive skin and most products not only don't do what they say, but my skin has an adverse reaction to them… so I have to be insanely selective and very few products make the cut. This does everything and more — it's the last step of my nighttime and morning routine, and locks in all the hydration from my moisturizer perfectly and not only does it have all the skin effects… THE SCENT. It calms and soothes me no matter how stressful my day has been, and I swear to god it helps me relax right to sleep. I could go on and on but like I tell anyone who will listen, just get it and reap the benefits. Okay that's all. I love you forever, you beautiful green magical liquid!!!